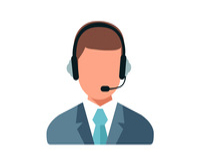 Specialization: Quran Teacher. 11 Years of Experience
- Qualification:
Bachelor degree of commerce Helwan university 2007.

Bachelor degree of Arabic language and Islamic studies Cairo University 2013.

Institute of Islamic Studies "five years" Dar Arqam bin Abi Arqam.

Igaza The Holy Quran with a reference to reading Hafs from Asim.

Igaza in the books of the ninth sunaa " shahih muslim ……."with more than one way.

Igazas in books fiqh, Arabic language

Currently studying at the fourth level the Berlitz Institute to learn English.

Currently studying the first level of Islamic Sciences in English Al-Azhar University.

Studied in pre-master of the Faculty of Dar Al Uloom University of Cairo.

I memories Al kiraat of Quran.
Thirdly - Training courses:
1. • Working at Al Madina International University "Language and Legal References"..
2. • Work on "the realization of manuscripts"
3. • Teaching Arabic for four years "2010 to 2014"
4. • Teaching the Qur'an to foreigners "for seven years.
5. • Teaching Islamic books to students of the Faculty of Law.
6. • Proficiency in using the software "Excel, Skype, Zoom"
7. Arabic: Excellent, English: Good.